Enter subhead content here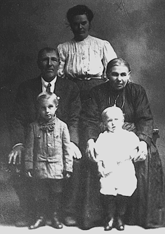 Oldest generation of Menzia's on film:- Helen Volk Menzia with her in-laws Konrad Menzia and Rosina Massini Menzia and Helen's child Connie on the left, and Unknown on the right.
Konrad- B. 1842 in Mannheim Ukraine, D. 1922 in Roscoe SD. His father was Anton Menzia, B. 1811 and his mother was Elisabetha, B. 1808.
Rosina- B. 1851 in Baden, Ukraine, D. 1914 in Roscoe. SD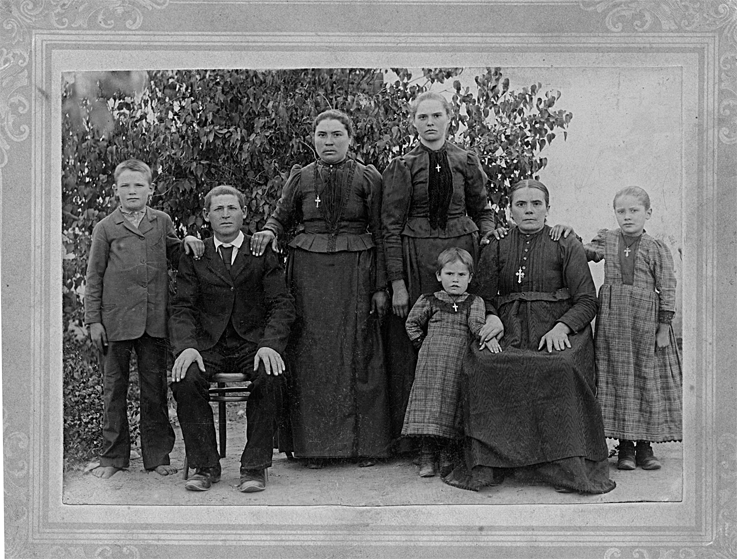 Family of Helen Volk Menzia
left to right Jake, Conrad, Veronica, Helen, Agnes, Magdalen, Antonia
Note that Jake is shoeless. The family probably could not afford shoes for Jake at the time.
Conrad, B. 1859 in Baden, Ukraine, D. 1906 in Baden
His father was Theodore Volk, B. 1797, his mother was Antonnia Meintzer Volk, B.c.1823 (see photo below)
Magdelena Mardian Volk, B. 1856 in Ukraine, village unknown. d. in Baden, Ukraine date unknown.
Jake Volk, B. 1892, killed in political assasination in Baden.
Agnes, B. 1901 in Baden, D. in 1953.
Helen, B. 1887 in Baden, D. in Aberdeen, SD in 1967.
Antonia, B. 1896 in Baden. D. c.1944 in Russia, from starvation.
Veronica, B. 1884, in Baden, D. 1907 while giving birth.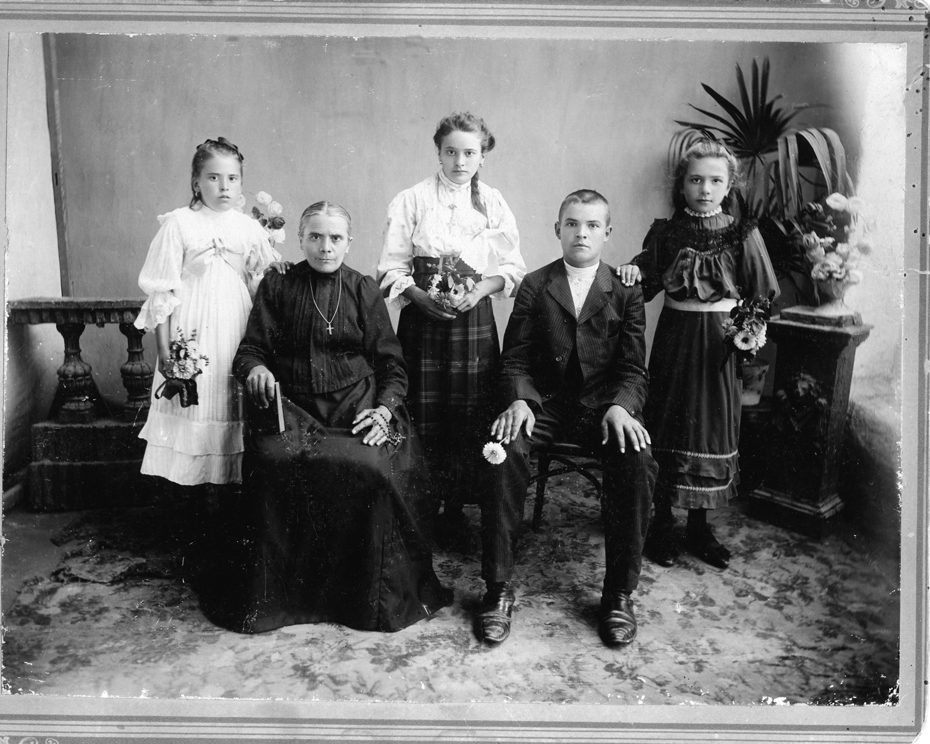 Antonia Volk and family members 1905
Left to right is Veronica Volk, Helen's sister, GGG Antonnia Meintzer Volk, the rest are unknowns, the young man was said to be Conrad Volk, but he looks too young to be Veronica's father, unless there was another Conrad.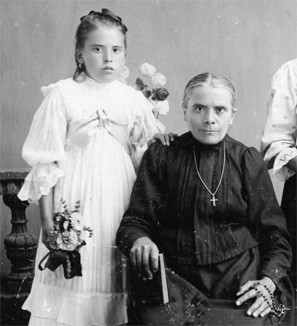 Veronica volk (Helen Volk's sister) and grandmother Antonia Meintzer Volk 1905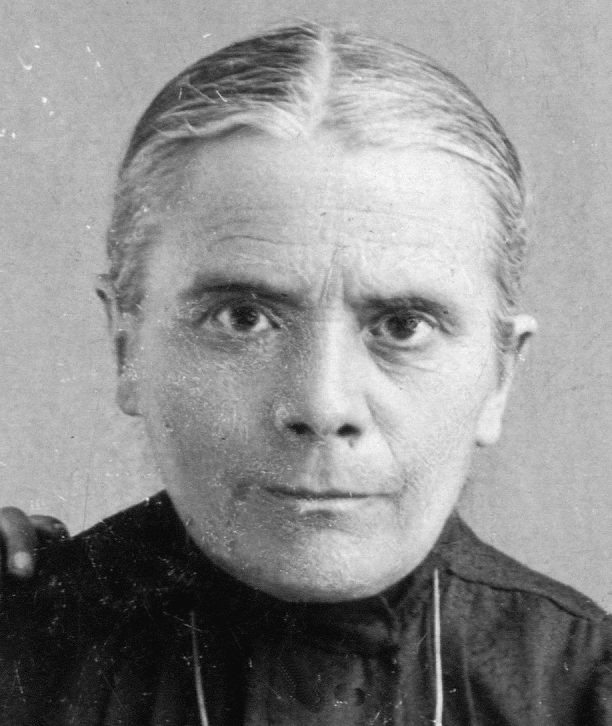 Antonnia Meintzer Volk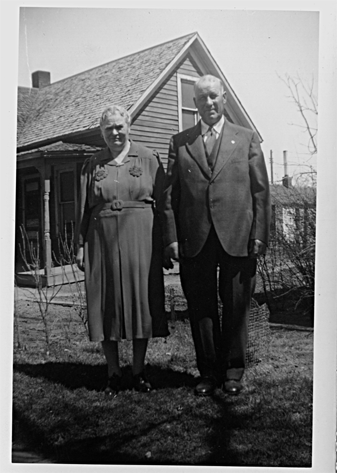 Helen Volk Menzia and Anton Menzia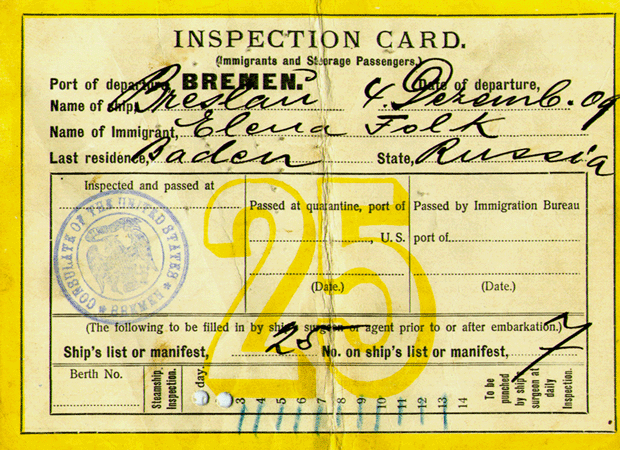 Helen Volk's ship medical card.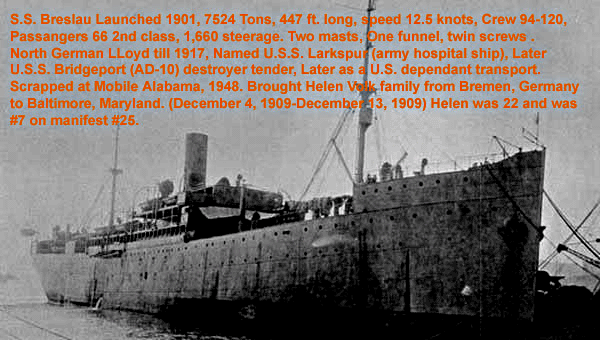 S.S. Breslau, the ship Helen came to the U.S. on in 1909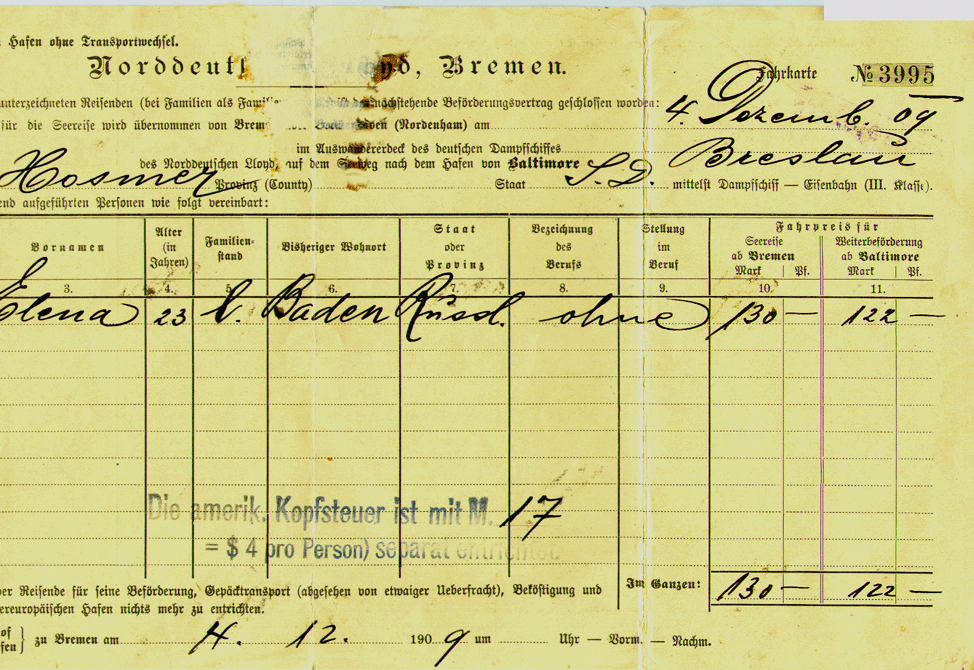 Helen Volk's Passport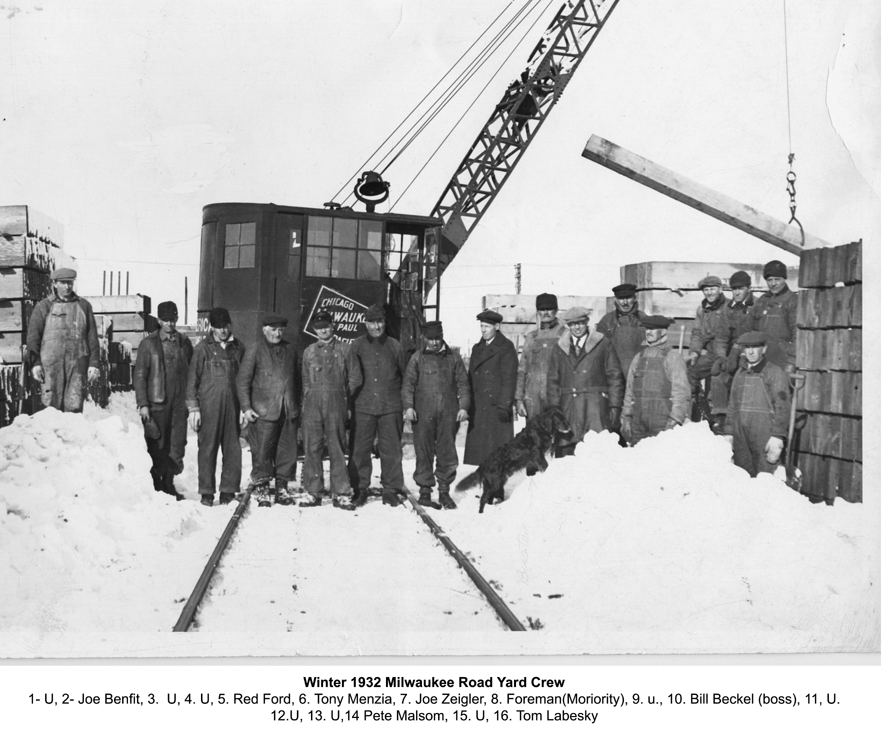 1932 Milwaukee Road yard crew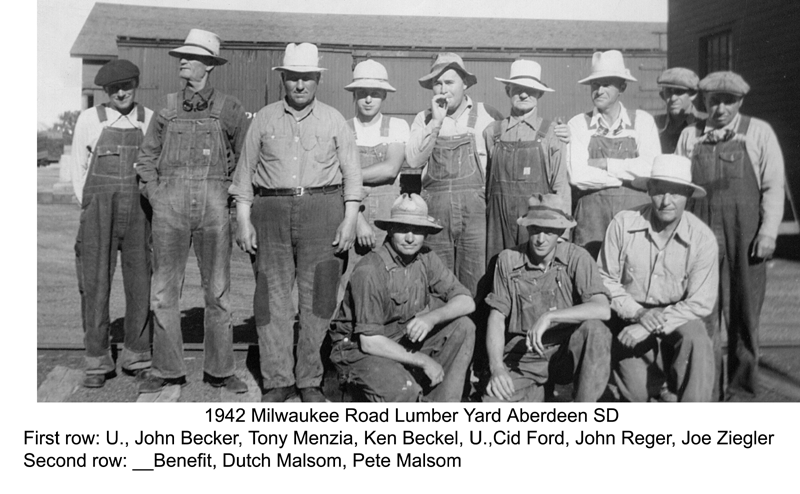 1942 Milwaukee Lumber yard crew (Aberdeen Division)